Suzhou Ybesthope Automation Technology Co., Ltd is processing and design of precision parts, product design, mold, jig and fixture,, model, hardware and automation, all kinds of stainless steel pipe, plate and heating products, sales of all types of electronic products; processing all types of agents, such as import and export business Co., Ltd. all in one of the high-tech. Company to "people-oriented, integrity and pragmatic, mutually beneficial" business philosophy, to the "first-class technology, first-class products, and thoughtful customer service" for the purpose, refine on, science and technology innovation, pioneering spirit, pragmatic and efficient "customer satisfaction" is our eternal pursuit;
Project control system products and to undertake the design, main construction relates to the automobile, electronic, metallurgy, shipbuilding, petroleum, chemical industry, lifting, construction, electricity, environmental protection, water conservancy, packaging machinery, building materials machinery, and many other industries, widely used in pharmaceutical machinery, packaging machinery, textile machinery, food machinery, automobile parts production lines, precision position control, data acquisition system, automated production lines, printing and dyeing machinery, sewage treatment, air conditioning equipment, glass machinery, electronic equipment in modern industry field, constantly for customer development issue Scientific, functional, practical, safety of industrial control system. Has formed a technology and development pattern of sales of complementary, become an independent school in the industry. Flexible mode of operation, at very competitive prices, shortest delivery cycle and first-class sales and service, is the company's commitment to give our customers.
Main distribution agent:
HMI: Kinco step, display and control, WEINVIEW, Samkoon, MCGS KunLun weinview.
PLC: Delta PLC, OMRON PLC, PLC, PLC, Siemens Mitsubishi Panasonic PLC, GE PLC, AB PLC etc.
Motor products: Oriental motor, Mitsubishi electromechanical etc.
Servo products: Mitsubishi Electromechanical, Siemens etc.
PLC programming cable: cable programming, HMI programming cable etc.
SSR: MW meanwell and domestic various custom switching power supply
Various brands of man-machine interface, touch screen, frequency converter, servo control system repair services!
System engineering contract for the design, selection and configuration:, processing, assembling, debugging automation system engineering.
Stainless steel precision machining, welding, metal plate processing etc.
Temperature control products: all types of thermocouple processing, processing of silicon carbide heating block design, processing, temperature controller, temperature control meter sales agent
Facing the future, the company will adhere to the "from all the long, refine on" enterprise spirit, the spirit of "customer first" principle of service, with "quality, integrity" as the cornerstone of the survival and development of the company, pioneering and innovative, to meet the needs of different users, "Yue Bai Heng" will as always follow the "science, is strict quality, reputation, create famous brand" of the enterprise purpose, and you were brilliant in the new century.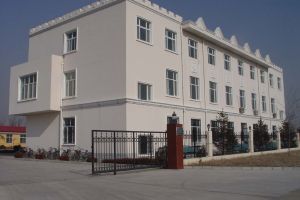 Address:1-11026 Room, Xiangcheng street 789#, Xiangcheng district, Jiangsu, China

Tel: 0512-86867385
Fax: 0512-86867386
Email: lishuxun@ybesthope.com
Web: www.ybesthope.com